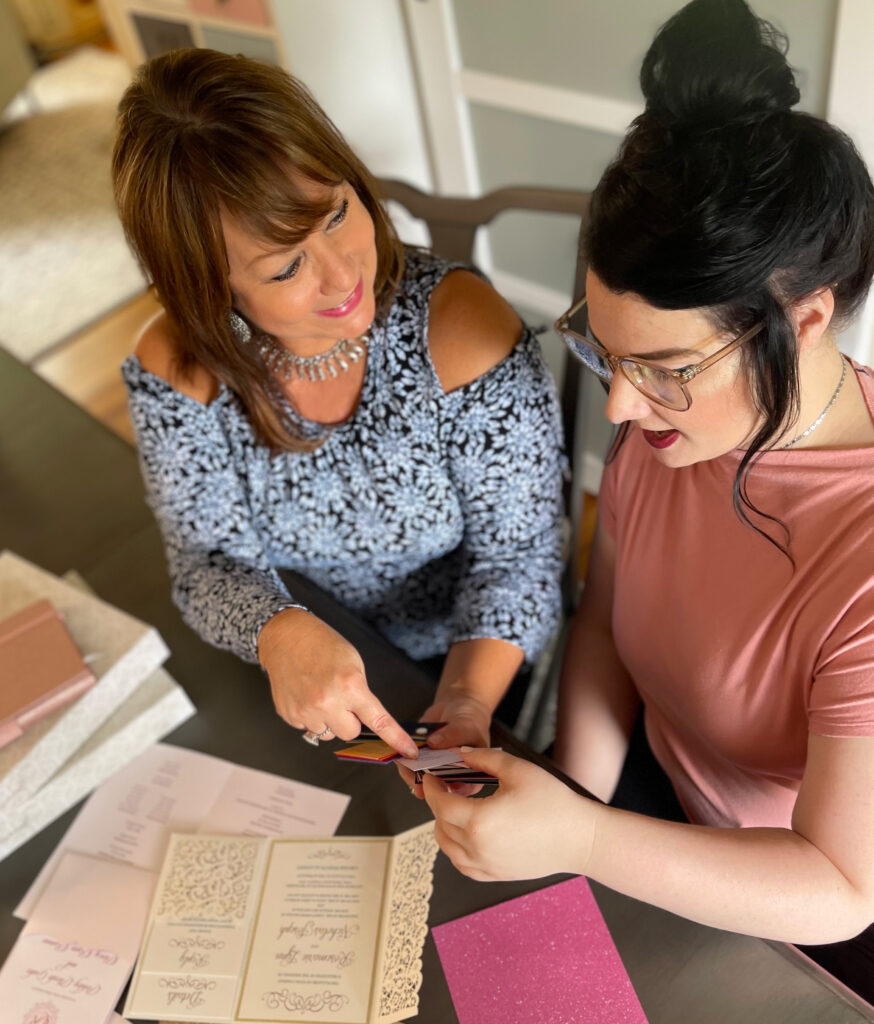 A little about me…I am fueled by the love of paper and the wonderful stories you can tell with it, (I'm also fueled by coffee, typography, and anything hot pink!)  I'm so glad you found your way to my website and I am excited to meet you. When you work with me you'll be working one-on-one with an experienced brand designer and wedding stationery specialist from beginning to end. I am dedicated to listening to your vision and carrying out your ideas, I'll make sure you get to relax and enjoy a fun and personalized creative process. Let's have coffee and talk invites, Book a Consultation!
Now about you…and yes this is soooo about you! I'd love to know your story as a couple, I'm a sucker for a good romance and want all the details on how this love came to be. My favorite part of the process is figuring out how to string your story along so your guests get exciting little hints about the experience even before they show up at your wedding or event. Every element of your invitation will set the tone for your event. Is it elegant and romantic, or rustic and chic? You get to decide what story your invitation tells. This all comes through the colors, paper, fonts, and images you choose. If you don't have an invitation vision rolling yet, no worries, leave the creativity to me. I have a lot of visual inspiration here and we will brainstorm and pour over all the details to make your invitations a dream come true all while staying within your budget. Book a Consultation!
Some things to think about before we meet…What parts of your personality do you want to shine. What are some things you love and want to include on the invitation, on the flipside is there anything you dislike. Have you been creating a wedding mood board or pinning like mad on Pinterest? If so bring them along with you, I'd love to see! Also, are there other day-of items you will need, ie. menus, programs, seating chart, escort cards, etc.  Oh and yes of course, your fiancé, mother or bridesmaid are welcome to join us.
Make an appointment and let's get started. Feel free to reach out by phone, email, or fill out the form below.
Colleen Harrower
Graphic Designer & Wedding Stationery Specialist
586.202.7702 – [email protected]
My invitation studio is located in Clinton Township, MI. I will give you location details when we connect.